Cutting Edge Beamforming Technologies
TTM is an industry leader in developing innovative beamformer technology for prime military and space contractors. We offer a wealth of expertise to deliver a variety of active and passive high-performance RF assemblies. This includes L-band/LEO and L- and S-band/GEO space beamformers, UHF thru Ka-band radar AESA RF networks, Butler matrices (multiple connector styles, cellular & PCS/DCS bands, high- and low-power), multi-octave, and more.
Our high-performance and high reliability beamformer design solutions, combined with our automated manufacturing process and industry-leading PCB and ceramic substrate technologies, have proven to be best-in-class in recent contract awards, such as Raytheon's Air and Missile Defense Radar ("AMDR") and the Lockheed Martin Long Range Discrimination Radar ("LRDR"). The AMDR project is the Navy's next-generation integrated air and missile defense radar, while the LRDR system incorporates TTM's high-performance microwave assemblies utilizing the combined capabilities from our multiple defense facilities providing the LRDR project with a cost-effective solution and timely production rates.
Beamformers for Mission-Critical Applications: Fully Integrated Radar Solutions
Leverage TTM's vertically-integrated facilities, experience, and demonstrated ability to design and produce high-performance phased array beamforming assemblies for your next-generation radar solutions.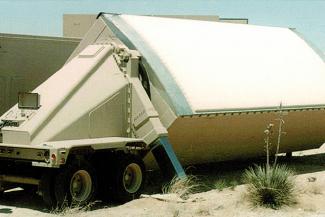 TTM's development of unique beamformer design technology and vertically integrated manufacturing processes enable us to deliver high-performance RF assemblies critical to the mission requirements of modern passive and active phased-array radar applications. Whether the requirements call for a custom passive RF beamforming solution, or a complex, highly-integrated active radar front-end architecture, TTM offers a long history of design and production of radar products qualified for land, sea, air, and space environments.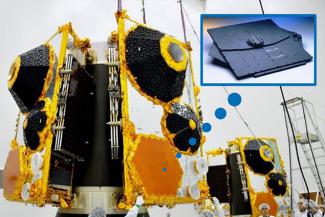 TTM has experience designing and manufacturing complex passive and active beamformers for space-based, multiple-beam communication array payloads. Our development of unique design technology and vertically-integrated manufacturing processes enables us to meet the exacting RF network performance requirements needed for accurate beam pointing and steering, with a proven track record of delivery for major constellations such as Globalstar, Iridium, and IridiumNEXT, as well as for secure GEO United States government communication payloads.
Relevant Pages
Relevant Pages