Capabilities to Deliver Advanced
Medical Technology
High-power performance. Quality construction. Durability. All delivered by a longstanding, reputable supplier: that's what TTM's medical instrumentation-grade terminations, resistors, attenuators, and printed circuit boards deliver. Whether it's a high-density interconnect ("HDI") PCB or your application requires RF/mmWave enabling components, TTM provides differentiated solutions. It's no wonder we are a trusted supplier to innovative medical technology companies.
PCB Manufacturing the Smart Way: Bring High Reliability Applications to Market, Faster.
Asia materials and manufacturability incorporated into North American stack-ups.
Greater ease and reliability when transferring part numbers from prototype site to volume site. Not to mention the peace of mind that comes from a professionally managed global supply chain and network of manufacturing facilities.
In-parallel design for manufacture ("DFM") reviews during tooling stage; DFM findings from Asia sent to North America and incorporated into North America technical query ("TQ").
A single technical query ("TQ") sent to our customer, outlining all issues, valid for prototyping and production. Faster development cycles mean shorter time-to-market.
No need to redesign to account for different dielectric parameters; saving time and resources.
Resistive and Ceramic Components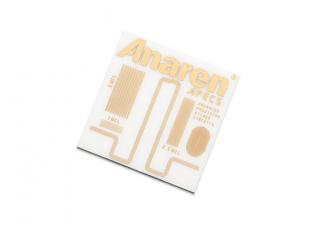 TTM manufactures a variety of standard high-frequency, high-power RF, and high-reliability resistors and custom high-reliability chip resistors used extensively in medical and mission-critical applications. Our broad product offering comes in various formats, including chip, SMD, flanged, and unflanged. Thanks to beryllium-oxide ("BeO") and aluminum nitride ("AIN") ceramic construction, we can provide the high-power handling needs while maintaining reliability and excellent performance.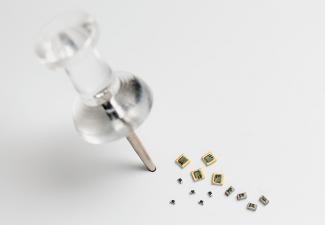 •    Ceramic base material: aluminum oxide ("Al203"), beryllium oxide ("BeO"), aluminum nitride ("AIN")
•    Termination styles: surface mount, flip chip, single-edge metalizing for high-performance terminations, wire bondable, leaded
•    Termination materials: Pd/Ag, Pt/Au, Au, Ag, Ni, plated: Sn over Ni, Sn/Pb over Ni, ENiG
•    Values: 50 milli-ohms-100 giga-ohms, tolerances To +/- 0.5%, TCR to +/-50 PPM/C
•    Size: wire bondable to 0.020" X 0.020" (0505), surface-mounted to 0.020" X 0.010" (0502)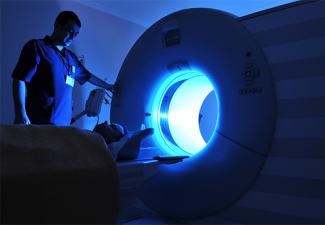 TTM's family of high-reliability chip resistors, high-frequency QPL resistors, and high-voltage resistors as small as 0.5x0.2x0.1mm (metric case size 0502) are designed for a wide range of mission-critical instrumentation applications, including plasma generators, MRI equipment, bedside medical devices, mass spectrometers, high-voltage power supplies, and many more.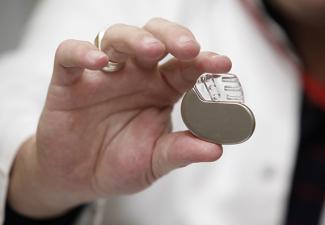 Medical devices require high-reliability in order to ensure patient safety while minimizing risk. Our rich heritage of engineering expertise allows us to provide ideal solutions for medical devices. Our precision technologies enable us to deliver high-performance and high-reliability substrates for automated external defibrillators ("AED") and hearing aids, as well as implantable devices such as pacemakers.
•    Base material: aluminum oxide ("Al203"), beryllium oxide ("BeO"), aluminum nitride ("AIN")
•    Specifications: VSWR rated at 1.25:1 or better to 6 GHz, 50/100 Ohms +/- 2% standard
•    Resistor styles: surface-mounted, coaxial, top contact (chip), leaded (with or without flange carrier)
•    Termination materials: Pd/Ag, Pt/Au, Au, Ag, Ni barrier
•    Microwave attenuators: stripline, surface-mounted
Relevant Pages
Relevant Pages